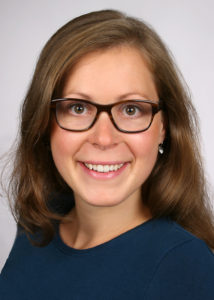 Hallo und guten Tag!
I am Stephanie Schupp and I am very excited about teaching German at Aux 3 Pommes!
I was born and raised in Munich, in the south of Germany. For my studies in cello and elementary music pedagogy I went to Freiburg, where I was living before my husband and I moved to New Haven in February 2017.
Teaching, communication and music are my specialties – I love those very much in combination! In Freiburg I taught many students from ages 5 to 73 to play the cello and piano. I've also worked with groups of children and seniors teaching music & movement. I have particular experience interacting with children with speech impediments  and seniors suffering from dementia.
Language has a lot to do with sound, rhythm and intonation, all of which you find in music.
I'm really looking forward to meeting you and hearing about your personal interests in learning German, whether you are planning a vacation in a German speaking country, maintaining and improving your abilities, or having fun meeting and speaking German in a group with others. There are so many possibilities at Aux 3 Pommes!
I'd love to assist you individually in achieving your goals and of course with fun and music!
Bis bald,
Stephanie