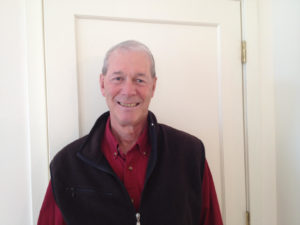 Steve Griggs has been fascinated with romance languages since early age. In high school he managed four years of French, Three of Latin and two of Spanish. At Trinity college he majored in French and Spanish while adding two years of Italian and one of Russian.
After college he taught French and Spanish for 8 years while coaching various sports. In 1975 he left the classroom to coach the men's Tennis and Soccer teams at Yale. Soccer has given him the opportunity for extensive travel including World Cup trips to Spain, France and several others. Before the 2014 Cup in Brasil he studied Portuguese for the full school year at Wesleyan. Many service trips to Mexico and Central America have given him further opportunities to use his Spanish.
Steve lives in Guilford with his wife Trish. Four children and five grandchildren are spread out from Maine to California.