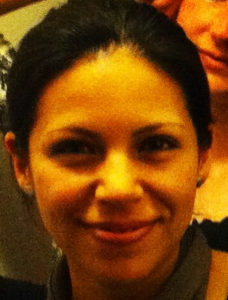 I was born and grew up in Mexico City. I think my interest in teaching started at a very young age. I remember myself as a little kid paying a lot of attention to teacher´s expressions, gestures and body language. I also remember coming back from school and reviewing over and over the lesson learned but with a little twist: this time I am the teacher, I am very prepared with my notes, chalk and a wall as a board. I studied Pedagogy at the National Autonomous University of Mexico (UNAM) one of the best universities in Latin America. 

Pedagogy is a holistic science that aims to study the education. In other words, Pedagogy relies on different sciences such as Sociology, Psychology, among others, to understand the process of teaching and learning. When I started college, I never imagined that the process of education was going to be so fascinating and it also helped me to confirm that education is the only way to reach social improvement. 

After college I started working in a betting and gaming company as a Business Trainer. This experience gave me the opportunity to discover different ways to approach adults because although I had to teach the same content to all employees, everyone is different and so the way everyone learns. Then I moved to England to get my Masters degree in Education at the University of York and my horizon widened not just academically but culturally. I took some subjects related to Global and International Citizenship Education, as well as subjects related to Language Curriculum Design and Evaluation. 

I also volunteered for a non-profit organization, which links people from different cultural backgrounds, and I really enjoyed learning and sharing traditions, food and, of course, languages. Now in America and working in Aux 3 Pommes, I confirm that teaching Spanish is a very rewarding experience and it is more enjoyable for both teachers and students when you have fun while learning.
Nallely Martinez
Spanish
Carolina Machado  | Maria del Carmen Gress | Nallely Martinez | Nuria Castello | Nuria Mateos | Perla Marina Bragantini