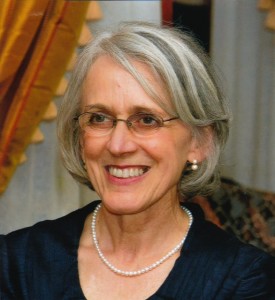 Bonjour tout le monde!
I am a native Belgian and grew up speaking French. My husband and I moved to Connecticut more than 30 years ago. At the time, friends asked about organizing classes for themselves and their children, and I started teaching French in our home in Guilford. This accidental profession soon became a passion.
I went on to teach for the Montessori School in Branford, the Shoreline Foundation, the before school care program at Cox School and other local programs. Joining the warm and dynamic team of Aux 3 Pommes about 12 years ago has been wonderful. Every time I enter our school, I am reminded of the privilege we have to work with colleagues from all over the world, hear so many different languages and learn about new cultures.
Whether you wish to learn French to prepare for a trip to a French speaking country, or find a conversation group to improve or maintain your knowledge of the language, Aux 3 Pommes has a class for you!
Anne-Françoise Bewley,
French Teacher
Anne-Francoise Bewley | Marie-Jose Babouder-Matta | Nassira Zeroil | William Huré