Ciao and Hallo!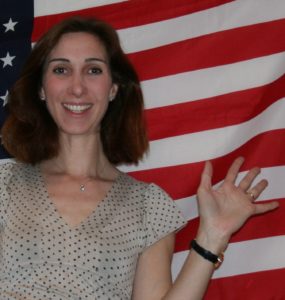 I grew up bilingually in Italian and German. Hence, I am very much aware of how advantageous it is to know more than one language. It was always a big help for me in every circumstance. When I lived in Senigallia, Italy, I used to help my parents in our own hotel dealing with international guests, translating from one language to another without difficulties. When I lived in Muelheim an der Ruhr, Germany, I taught Italian at a private institute (Muelheimer Spracheninstitut – MSI) to children and adults.
Although I studied Political Science, Economics and Italian Philology and worked in a related field, I always continued to teach.
For this reason I am very happy to be able to continue this with Aux 3 Pommes. It is exciting to see how well students proceed and broaden their horizon through learning at this school and I am proud to make a contribution to it.
I would be delighted to welcome you or your children soon.
Michela,
German and Italian Teacher